Important Notice:
IAS Mock Interview – 2019 (New UPSC interview date is set for July 20)
"Personality Tests for Civil Services (Main) Examination, 2019 for remaining candidates are being resumed from 20-07-2020. Candidates will be informed individually," the UPSC has notified.
At this stage, candidate can have Free DAF analysis session online with Bibhash Sharma, Director, Elite IAS Academy via Skype or Telephone. This is just a humanitarian gesture to help candidates appearing for Civil Services Interview-2019.
For Appointment call: 8860214463 or Email: info@eliteias.in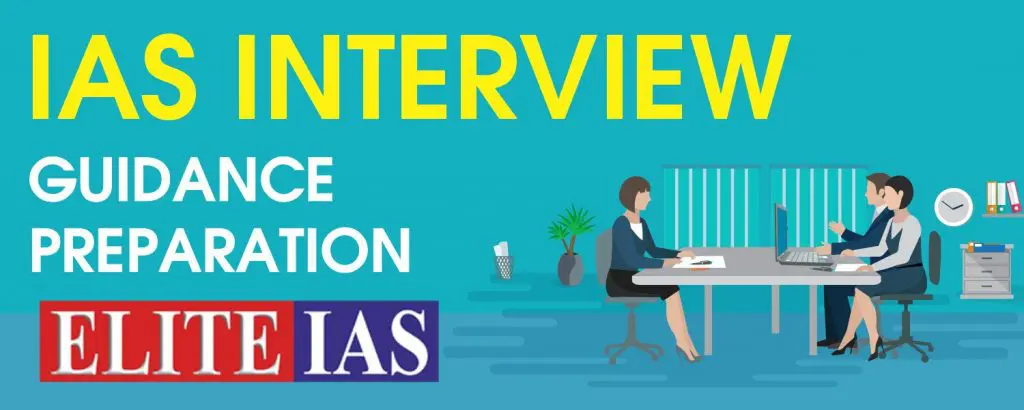 Though the Interview is the last stage to be cleared for the IAS exam, it is advisable to be aware of the know-how of how to face it successfully right from the beginning of the preparation itself. Usually, a beginner is not aware of the exact significance of the Interview. Don't worry, we at Elite IAS conduct IAS mock interview.
The UPSC Interview puts the candidate under close scrutiny so much so that it is called the Personality Test. Thus, a few tips are required to understand the entire significance and the dos and don'ts to be taken care of while facing the UPSC Interview. Even before appearing in IAS mock interview of our coaching, you should be well informed about its intricacies.
Please read on to find quite a few important IAS Interview Tips to successfully face the IAS Interview that is also referred to as the IAS Personality Test/ IAS Exam Interview/ IAS Interview/ UPSC Personality Test etc. Besides, you will also find yourself better aware of the Civil Service Interview Questions, apart from a lot of other inter-related information.
Interview Guidance Programme 2019 is available at Elite IAS Academy. You need to fill the below-mentioned form along with your DAF. Our representative will call you with detailed information about the interview scheduled & procedures.